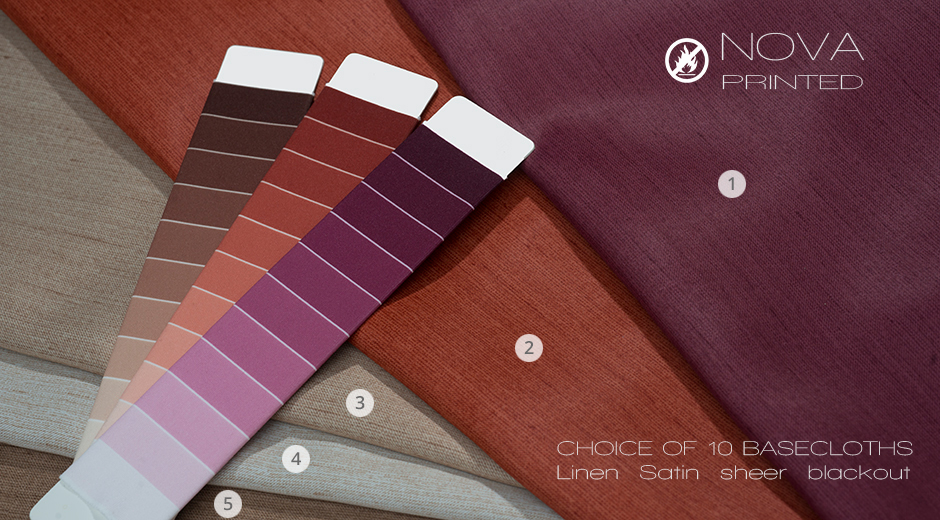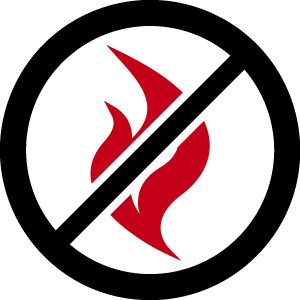 NOVA
Flame resistant (NFPA 701/ CAN ULC S-109) and washable (AATCC96), this 100% inherent polyester printed collection was created to comply with the industry's highest standards, and additionally contains base cloths with a remarkable suppleness. The Nova print is featured in 30 colors on our 2 most popular base cloths: 0870 to get that satin feel and 7702 to get that room darkening option.  It comes in 30 exclusive colors
Application: Drapery, Bedding, decorative accessories, pillows, duvet cover, bed skirt and table skirt, etc.
Alternative base cloths: To change the look, to provide opacity or to simply meet budget expectations, all designs can be printed on your choice of 10 alternate base cloths.
7702 and 7703
These room darkening base cloths block the light and help save energy. Perfect choice for hospitality, healthcare, educational facilities and wherever the need exists to exclude as much light as possible without adding additional draperies .Instead of combining 2 fabrics to your window treatment (a regular black-out together with a print) you have it all in one fabric! Just pick your color preference and print it on 7702 dim out or 7703 black-out. You have color, design and opacity in one fabric!