Collection Lounge Crypton Home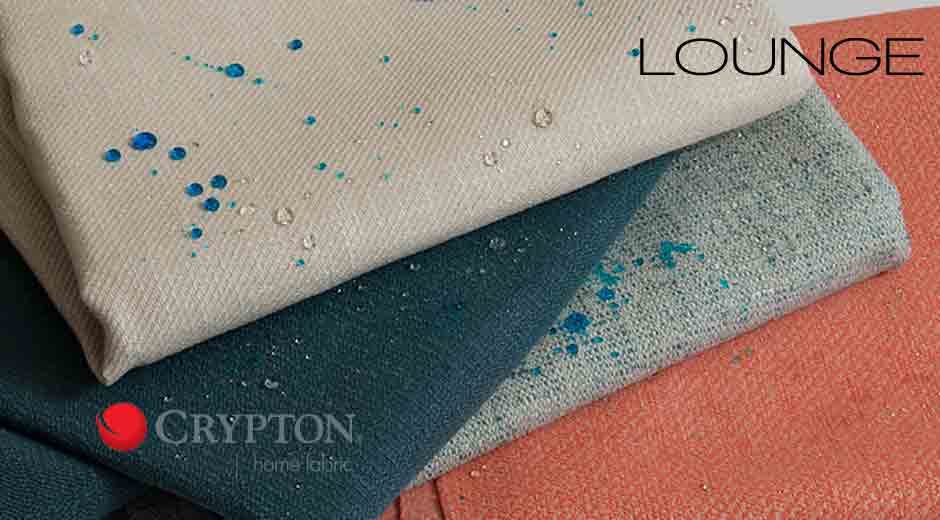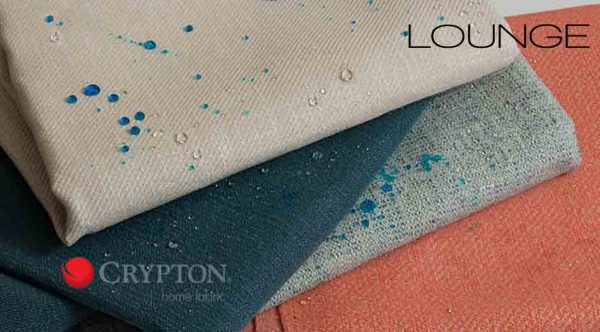 The craziness of everyday; family, pets and chaos are part of life, so Crypton Home® fabric is made to fit your lifestyle. Soft, durable, and resistant to both stains and odors Crypton's breakthrough performance technology is built into every fiber, so it won't ever wear away. Spills bead up, stains are easy to clean, odors don't cling, Crypton is a Silver Ion Microbial resistant. Crypton Home fabric is tough enough to stand up to life's messes and so comfortable you'll forget about them.
Environmentally-friendly and backed by Crypton's years of expertise in performance textiles, the fabrics from collection Lounge made with Crypton Home stay beautiful, last longer, and give you the freedom to enjoy life. Spend time making memories, not cleaning up after them.
Click here to view the collection
Performance Features
Stain Resistance and Release
Microbial Resistance
Odor Control
Freedom and Flexibility
Soft
Durable
Easy to Clean