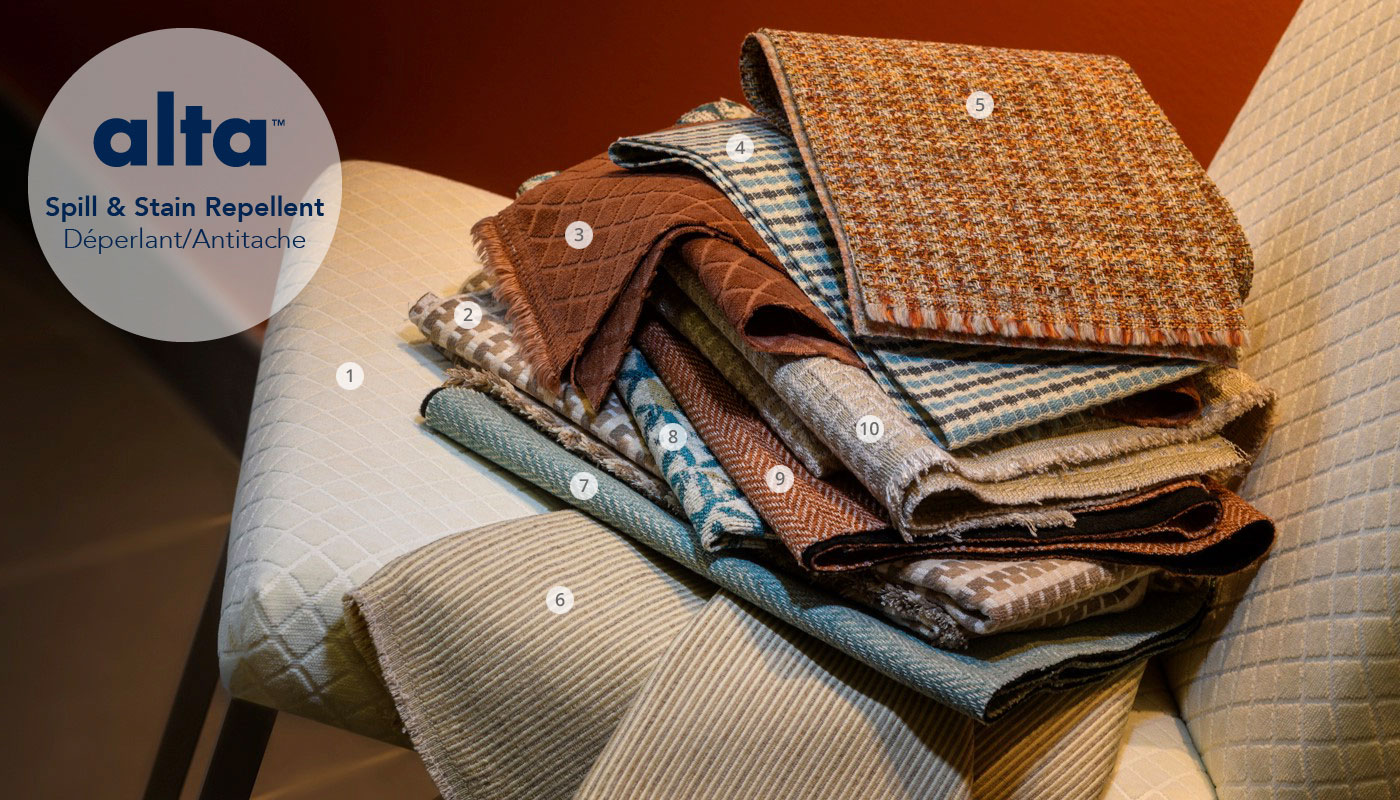 Entirely treated with Alta™ Spill & Stain Repellent, MYRIAD offers a multitude of small patterns and timeless textures that lend themselves perfectly to chair and armchair upholstery. The collection is presented like a story, full of twists and turns. The regular rhythm of parallel or criss-crossing lines is complemented by a play of geometric shapes: diamonds, squares, circles and chevrons. The latter are drawn onto textures that are just as varied, sometimes recalling the naturalness of linen, sometimes the elegance of velvet. MYRIAD's upbeat personality is also based on a harmonious and dynamic colorway, where ivory is paired with different shades of deep blue or aqua, gray is intertwined with terracotta or gold, and black is boldly juxtaposed with white! 
Alta™ Spill & Stain Repellent provides the collection with a permanent and unmatched repellency to oil and water-based stains caused for example by coffee, soda, wine, mustard and salad dressing. Liquids bead up on the fabric's surface, therefore facilitating the cleaning process. 
For more information about the Alta™ technology, click here.